Firebox 650SS
Square-shaped and single sided, the stainless steel Firebox 650SS offers flexible installation options including front and back fitted. Installed with or without an exposed flange, or integrated within cabinetry or a fireplace setting, the firebox offers the perfect blend of functionality and designer aesthetics.
Being smoke and soot free, it also fits both sustainability and healthy principles for eco-conscious homeowners and business owners.
Colours: Stainless Steel
Fuel: Bioethanol
The Firebox 650SS is a manufacturer approved surround for the UL Listed BK5, BK2UL burners.
Key Features
Zero Clearance
EcoSmart's 650SS Firebox can be placed against combustible materials like wood, walls or panelling.
Quick & Easy
Self-contained construction results in quick and easy installation as no flashing, roof work or plumbing is required.
Healthy Home
Being smoke and soot free, the Firebox 650SS does not have the same environmental concerns as traditional or gas fireplaces.
No Flue, No Chimney
There's no need for a chimney to vent harmful gases, as burning liquid e-NRG bioethanol does not produce any smoke.
Natural Flame
The natural element of an EcoSmart firebox works with a range of earthy materials including recycled timber, glass, quartz and stone.
Included Accessories
Operational accessories designed for safe and ergonomic fire ignition and extinguishing are included.
Tested World Wide
Our collection has been thoroughly tested against a number of global standards and are UL Listed in the USA, Certified for EU and UK in accordance with EN16647, and satisfy the ACCC Safety Mandate for Australia.
Inspiration
How this model has been incorporated into
other people's designs.
Specifications
Find technical information about this product. If you can't
find what you need, please contact our team.
Compatible Burners:
Our burners are engineered to offer industry leading burn times,
a stable flame pattern and will last a lifetime.
*These values are indicative only and may vary depending on the model purchased, installation environment, and the composition of the e-NRG bioethanol sourced in each country.
Construction
Weight

61.95lb [28.10kg]

Model Dimensions

in [mm]

W 33.3 [846]

D 14.1 [359]

H 34.8 [885]

Viewing Area

in [mm]

W 25.6 [650]

D 13 [330]

H 25.6 [650]

Materials

Stainless Steel Grade 304, Toughened Glass

Colours
Packaging
Firebox 650SS BK5 BK2UL
Shipping Weight 70.77lb [32.10kg]
Packaging Dimensions in [mm] L 37.2 [945] W 19 [482] H 46.2 [1174]
CBF 18.88ft3
Type Crate (Inc Skid)
Shipping Weight 24.47lb [11.10kg]
Packaging Dimensions in [mm] L 23.6 [600] W 15.4 [390] H 11 [280]
CBF 2.31ft3
Type Carton
Shipping Weight 22.49lb [10.20kg]
Packaging Dimensions in [mm] L 23.6 [600] W 15.4 [390] H 11 [280]
CBF 2.31ft3
Type Carton
Accessories
This model comes with accessories to ensure the safe operation, including:
Fire Lighter
Jerry Can 1.25 Gal
Butane
Lighting Rod
Bottle Adapter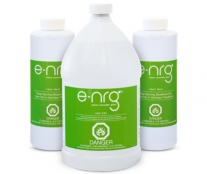 The Best Fuel
Fire up your ethanol fire with the highest quality, cleanest burning bioethanol available.
Best Flame

Burning bioethanol fuel creates a beautiful orange
flame that is simply mesmerising.

Clean Burning

Lose the chimney and the flue and keep the
heat in - no smoke, no soot, no ash.

Lowest Odour

Specifically formulated for use in ventless
ethanol fires - your comfort first.

Longest Burning Time

Tested against a multitude of formulas to ensure
it burns for the longest time.

Order Online

The convenience of efficient
delivery to your door.

Flame Arrester

Our bottles are fitted with a flame arrester
which makes it the safest available.