BK2UL
It's the design core of many of EcoSmart's Freestanding Fireplaces, not to mention several zero-clearance Firebox Inserts, which just underscores the flexibility of this stainless steel powerhouse. Whether you're after a freestanding fire to install into an indoor environment, or a Firebox Insert to create your own vision either inside or out, the BK2UL's lightweight, contemporary design provides the versatility to create a fire that's definitely on trend.
Colours: Brushed Stainless Steel
Fuel: Bioethanol
The BK2UL Burner is UL Listed.
Key Features
Independently Tested
The BK Series design is the most independently tested ethanol burner of the range, with a range of special safety features.
Safe Filling
Perfectly aligned slider mechanism, filling point and fuelling system that allows an unobstructed view of the burner tank ensuring the burner isn't over-filled.
Seamless Construction
Deep-draw fabrication process eliminates the potential for dangerous leaks. Standard provision of a twin skin to hold the burner adds further peace of mind.
Flame Regulation
Easy flame control that enables you to regulate the amount of heat being generated and, therefore, the amount of fuel consumed. Provides a highly economical, efficient ethanol burner.
Clean Burning
The BK2UL holds 2 Litres of environmentally-friendly eNRG bioethanol fuel, providing a flame that burns for up to 4 hours.
No Flue, No Chimney
The BK2UL is fuelled by bioethanol, so you don't need to flue out any harmful emissions or install costly ventilation systems.
Specifications
Find technical information about this product. If you can't
find what you need, please contact our team.
Construction
Weight

22.05lb [10kg]

Model Dimensions

in [mm]

L 15.7 [400]

W 12.5 [317]

D 3.7 [93]

Application

Indoor & Outdoor

Materials

Stainless Steel Grade 304

Colours
Compatible Burners:
Our burners are engineered to offer industry leading burn times,
a stable flame pattern and will last a lifetime.
*These values are indicative only and may vary depending on the model purchased, installation environment, and the composition of the e-NRG bioethanol sourced in each country.
Packaging
Shipping Weight 22.49lb [10.20kg]
Packaging Dimensions in [mm] L 23.6 [600] W 15.4 [390] H 11 [280]
CBF 2.31ft3
Type Carton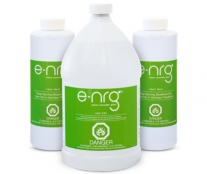 The Best Fuel
Fire up your ethanol fire with the highest quality, cleanest burning bioethanol available.
Best Flame

Burning bioethanol fuel creates a beautiful orange
flame that is simply mesmerising.

Clean Burning

Lose the chimney and the flue and keep the
heat in - no smoke, no soot, no ash.

Lowest Odour

Specifically formulated for use in ventless
ethanol fires - your comfort first.

Longest Burning Time

Tested against a multitude of formulas to ensure
it burns for the longest time.

Order Online

The convenience of efficient
delivery to your door.

Flame Arrester

Our bottles are fitted with a flame arrester
which makes it the safest available.