Firebox 1500SS
Single-sided firebox fuelled by the XL1200 burner, the longest of our linear burners, along with a windscreen that appears to float in front of the flame. The open space of the firebox puts the fire front and center and instantly make it the focus of the space.
Installation options range from more traditional residential applications like living or dining rooms, to outdoor space like patios or decks. The Firebox 1500SS's clean design will also fit in with commercial installations such as restaurants, bars, and hotel lobbies.
Colours: Stainless Steel
Fuel: Bioethanol
The Firebox 1500SS is a manufacturer approved surround for the UL Listed XL1200 burner.
Key Features
Friendly Fire
Include the element of fire in indoor or outdoor rooms without the need for costly gas lines or cumbersome utility connections.
Deep Drawn Design
Ethanol burners are fabricated through a deep-drawn process which eliminates the potential for dangerous leaks.
Fuel Efficient Feature
Purpose-built baffle inserts allow you to regulate and stabilise the flame while simultaneously increasing fuel efficiency.
Carbon Neutral
The Firebox 1500SS burns readily available, environmentally friendly e-NRG bioethanol, which is a carbon neutral fuel source.
Static Windscreen
A flat panel of toughened glass protects the flame from internal draughts without obstructing the view of the flame.
Interior Design Inspiration
More than a simple heating source, EcoSmart Fireboxes provide endless interior design inspiration to homeowners, architects and builders.
Tested World Wide
Our collection has been thoroughly tested against a number of global standards and are UL Listed in the USA, Certified for EU and UK in accordance with EN16647, and satisfy the ACCC Safety Mandate for Australia.
Specifications
Find technical information about this product. If you can't
find what you need, please contact our team.
Compatible Burners:
Our burners are engineered to offer industry leading burn times,
a stable flame pattern and will last a lifetime.
*These values are indicative only and may vary depending on the model purchased, installation environment, and the composition of the e-NRG bioethanol sourced in each country.
Construction
Weight

114lb [51.60kg]

Model Dimensions

in [mm]

W 66.8 [1696]

D 14.8 [376]

H 28.5 [723]

Viewing Area

in [mm]

W 59.1 [1500]

D 13.8 [350]

H 19.7 [500]

Application

Indoor & Outdoor

Materials

Stainless Steel Grade 304, Toughened Glass

Colours
Packaging
Firebox 1500SS XL1200
Shipping Weight 191lb [86.80kg]
Packaging Dimensions in [mm] L 70.7 [1795] W 19.8 [502] H 39.8 [1010]
CBF 32.14ft3
Type Crate (Inc Skid)
Shipping Weight 42.99lb [19.50kg]
Packaging Dimensions in [mm] L 63 [1601] W 12 [306] H 11.5 [291]
CBF 5.03ft3
Type Carton
Accessories
This model comes with accessories to ensure the safe operation, including:
Fire Lighter
Lighting Rod
Jerry Can 1.25 Gal
Bottle Adapter
Butane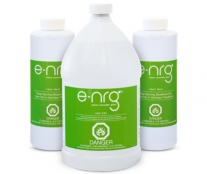 The Best Fuel
Fire up your ethanol fire with the highest quality, cleanest burning bioethanol available.
Best Flame

Burning bioethanol fuel creates a beautiful orange
flame that is simply mesmerising.

Clean Burning

Lose the chimney and the flue and keep the
heat in - no smoke, no soot, no ash.

Lowest Odour

Specifically formulated for use in ventless
ethanol fires - your comfort first.

Longest Burning Time

Tested against a multitude of formulas to ensure
it burns for the longest time.

Order Online

The convenience of efficient
delivery to your door.

Flame Arrester

Our bottles are fitted with a flame arrester
which makes it the safest available.