Flex 140DB.BX1
Providing unobstructed views of EcoSmart Fire's flickering flame from both sides, Flex Double Sided Firebox's see-through design injects warmth and ambiance in two adjacent rooms.
Multi Room Application
2 Open Sides - view the flame from the front and the back
Use Indoor or Outdoor
Includes Decorative Black Glass Charcoal
Burners are Stainless Steel
Colours: Black
Fuel: Bioethanol
The Flex 140DB.BX1 is a manufacturer approved surround for the UL Listed XL900 burner.
Inspiration
How this model has been incorporated into
other people's designs.
Specifications
Find technical information about this product. If you can't
find what you need, please contact our team.
Construction
Weight

376lb [170kg]

Model Dimensions

in [mm]

W 148 [3770]

D 13.9 [354]

H 31.8 [807]

Viewing Area

in [mm]

W 141 [3570]

D 13.9 [352]

H 19.8 [502]

Materials

Mild Steel & Toughened Glass
Compatible Burners:
Our burners are engineered to offer industry leading burn times,
a stable flame pattern and will last a lifetime.
*These values are indicative only and may vary depending on the model purchased, installation environment, and the composition of the e-NRG bioethanol sourced in each country.
Accessories
This model comes with accessories to ensure the safe operation, including a Fire Lighter, Lighting Rod, Jerry Can 1.25 Gal, Butane and Black Glass Charcoal.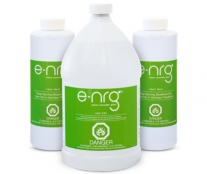 The Best Fuel
Fire up your ethanol fire with the highest quality, cleanest burning bioethanol available.
Best Flame

Burning bioethanol fuel creates a beautiful orange
flame that is simply mesmerising.

Clean Burning

Lose the chimney and the flue and keep the
heat in - no smoke, no soot, no ash.

Lowest Odour

Specifically formulated for use in ventless
ethanol fires - your comfort first.

Longest Burning Time

Tested against a multitude of formulas to ensure
it burns for the longest time.

Order Online

The convenience of efficient
delivery to your door.

Flame Arrester

Our bottles are fitted with a flame arrester
which makes it the safest available.